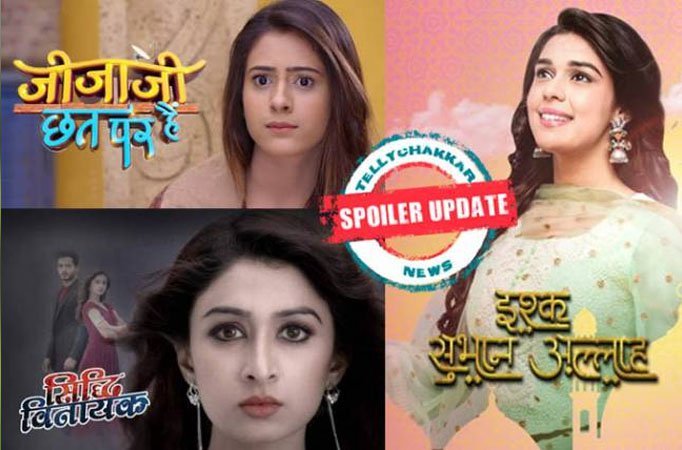 News Zara's demand in Ishq Subhan Allah, New mysteries in Ishq Mein Marjawan, Murder plan in Jijaji, and other Spoiler Updates
MUMBAI: Start your week with some exciting spoiler updates from your favourite television shows.
Ishq Subhan Allah: Zara's demand
Zara wants Kabir to divorce Ruksaar. In the upcoming episodes, Zara requests the entire family to ask Ruksaar to leave the house.
Aap Ke Aa Jane Se: Vedika kidnapped
All the misunderstandings between Sahil and Vedika have been resolved. In the upcoming episodes, Gauri reveals to the family that Vedika has been kidnapped.
Ishq Mein Marjawan: New mysteries
Someone attacks Mausi. Abhi and Tara
---
Credits : All the content and images copyrights are owned by - www.TellyChakkar.com