Star Plus' new show Yeh Hai Chahatein aired last week as the spin-off of the famous daily Yeh Hai Mohabbatein. The tale of Raman and Ishita's long journey came to an end. The lovely couple introduces Ishita's niece Preesha, who is proud to raise her nephew Saransh. Preesha also has a wish to settle down and move on in her life. She has feelings for her childhood friend Yuvraj. Things don't work out between them. Preesha has no regrets on her fate. She wants to raise Saransh. He is her first most priority. Preesha comes across Rudraksh, a famous rockstar. Her life changes completely after she befriends Rudraksh, only for the fact that Saransh is Rudraksh's big fan. Saransh becomes a link to unite Preesha and Rudraksh.
Main Characters:
Preesha: She is a sweet, simple, homely, valued and caring person. She is a doctor by profession. She is a Tamilian girl. She finds it a pride moment when she helps her patients deliver babies. She works as a gynaecologist. She runs her own clinic. She has special bonding with her patients. Preesha stays with her parents. She regrets to lose her elder sister Mahima, who was an unwedded mother. Mahima soon died and left her son Saransh. Preesha takes up the responsibility of Saransh since his birth because of the promise made to her dying sister. Preesha has raised Saransh for seven years. Her life revolves around him.
Rudraksh: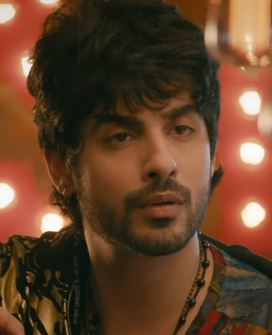 He is a handsome, arrogant, stylist, charming and talented singer. He carries his rockstar image and attitude all the time. Rudraksh has less understanding about relations. He hates his father Balraj. He had a terrible childhood because of Balraj's huge dreams. Rudraksh had struggled a lot to make his career. He knows he can't risk it for anyone. Preesha comes in his way unknowingly. Rudraksh falls in love with Preesha because of Saransh. Rudraksh feels lonely in the world and holds anger within. Saransh completes his life as an innocent little friend.
Cast:
Sargun Kaur Luthra as Dr. Preesha Khurana
Abrar Qazi as Rudraksh Khurana
Aishwarya Sakhuja as Ahana
Vidhaan Sharma as Saransh Shrinivaasan
Sidharth Shivpuri as Yuvraj Pillai
Indira Krishnan as Vasudha Srinivasan
Vijay Kashyap as Gopal Krishna Srinivasan
Aishwarya Khare as Mahima Srinivasan
Indraneil Sengupta as Rajeev Khurana
Katie Iqbal as Kaveri
Satyajit Sharma as Balraj Khurana
Story So Far: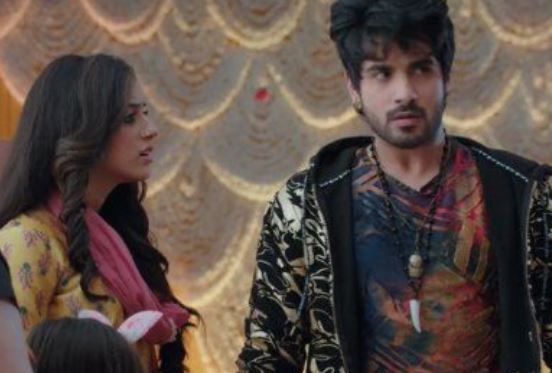 The story begins with the characters' introductions. Preesha is much loved by her parents. They want her to get married soon. Preesha's dad GopalKrishna reads the horoscope. He hopes that someone proposes Preesha for the marriage. Her mum Vasudha teaches classical singing to her students. The girl disagrees and likes Rudraksh's pop music. Preesha plays Vasudha's recorded song and proves that classical singing is the best. She shows her witty side. She goes to attend Raman and Ishita's remarriage. She feels there aren't such good men like Raman these days. Ishita asks her to attend the community meeting where prospective brides and grooms introduce themselves for the marriage.
Bubbles convinces Preesha to take her there. Bubbles also wants to get married. Preesha agrees for her best friend's sake. Rudraksh has his show rehearsals going on at the same hall where the community event is going on. Rudraksh's elder brother Rajeev reaches before him. He learns about the other booking in the building. He doesn't want this to spoil Rudraksh's mood. Preesha takes Bubbles there and completes the registration. She speaks to Saransh. She tells Bubbles that she isn't interesting in match making. Preesha fills the form just to fulfill the entry rules. Her parents think she is willing to marry.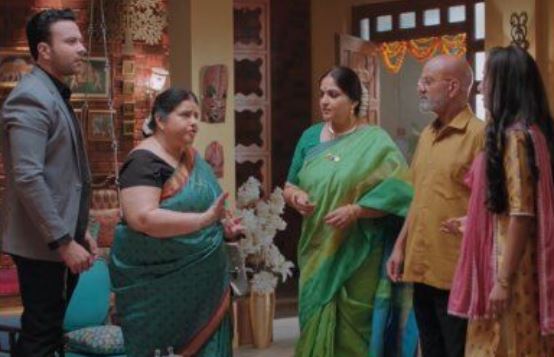 Preesha gets angry when Rudraksh's rock music disturbs them. She goes to stop his practice. Rudraksh barges into the event to get his plug back. Preesha and Rudraksh's first meet goes bad. Preesha answers him well to defend a little girl. A family likes Preesha and takes an alliance to her home. Preesha doesn't want to lie to them. She introduces her son Saransh. She wants them to accept Saransh if they want to get related to her. The groom and his mum disagree. After much humiliation, Preesha lays a strong example of a single mother. Preesha takes Saransh to the event hall, where he meets Rudraksh. Saransh happens to meet his ideal rockstar Rudraksh.
Our Take: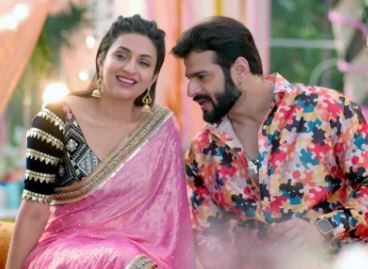 The show is much similar to Yeh Hai Mohabbatein. Preesha's strong and selfless character has many similarities with iconic character Ishita. Both of them being doctors and belonging to Tamilian families. The introduction scene would remind the viewers of Yeh Hai Mohabbatein's start. Preesha's dad reads her horoscope and shows faith, just like Ishita's dad. The female lead character doesn't have anything unique. Preesha is a single lady raising her nephew and crossing all the odds in life. Preesha's character is preset and predictable. The male lead character Rudraksh is very much unlike Raman Bhalla. Rudraksh lives in a out-of-sync family, while Raman was supported by entire Bhalla family.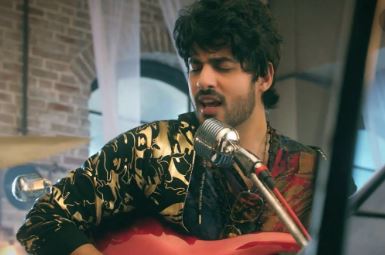 Rudraksh's profession of a rockstar has been given a twist. He deals with a selfish father, with the support of his brother. Rudraksh's character is multi-layered. It will be interesting to see how it reveals the layers. The story still looks adapted from bits of YHM, Kumkum-Kundali Bhagya and many more. Since its from Ekta's production, the concept looks mixed from her old shows. Concept falls low and doesn't live up to expectations. With nothing new to surprise, the viewers are just given a choice to watch it or leave it. Characterizations are just okay. Dialogues are well written. Lead actors Sargun and Abrar need to work more on their chemistry. Costumes, cinematography and drama quotient can get better.
Overall:
A fair attempt considering its just a spin-off. It needs to match the level of YHM to sustain. YHM was unique due to the lead actors. Viewers can hope to get some intriguing elements in coming episodes, only if the lead actors create a striking chemistry.
Our Rating:
2.5 out of 5
Feel free to post your reviews in comments below. All off-topic comments will be deleted.
Facebook Comments