Hai guys here is next episode
Its Abir and Mishti's wedding
Everyone has gathered for their wedding. Rithu is excited to the core and it running here and there in joy.
Abir and Mishti are brought to the mandap
Preesha: Congratulations to my two dear friends
Karishma: Im so happy that this day is finally here
Abir and Mishti exchange garlands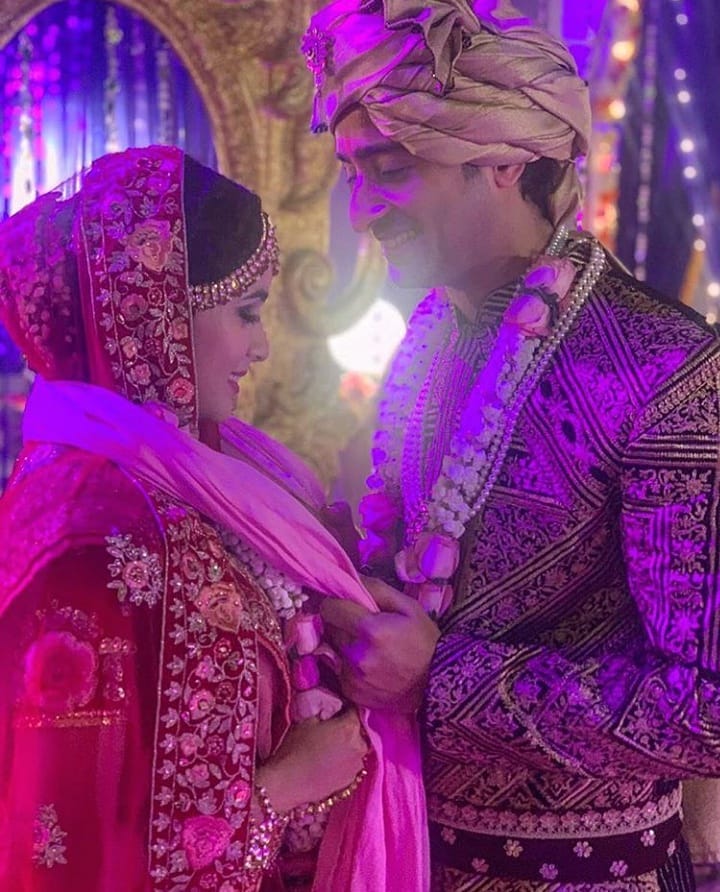 Arohi : Its time for the other rituals
The time for pheres come and Abir lifts Mishti in his arms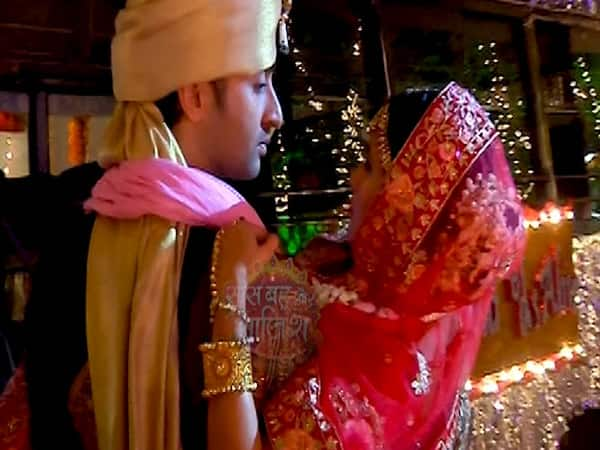 Preesha: Arrey wah Abir
Abir: Woh ..kya hena she has carried my responsibilities too till now. She has fulfilled the vows of the wedding even without taking them from the beginning.  And yeh shaadi is not between just a couple its between parents. Thats why
Vinod : Wish you were this responsible and mature earlier
Abir: If you had been I would have
Mishti nudges him
Arohi: Both of you stop it. Let the rasams continue
The pheres get over . Preesha brings the sindoor and Abir fills Mishti's hairline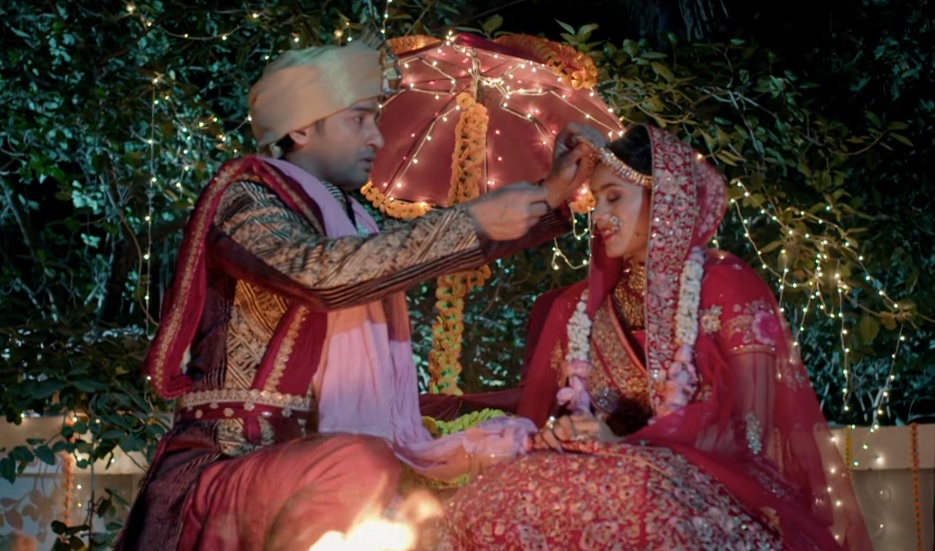 Mishti gets emotional. The loneliness and pain which she underwent for the past years vanish in a second. Atlast her dream became true and she became Mrs.Abir Mehra in short Mrs.AM
Abir notices her tears and wipes it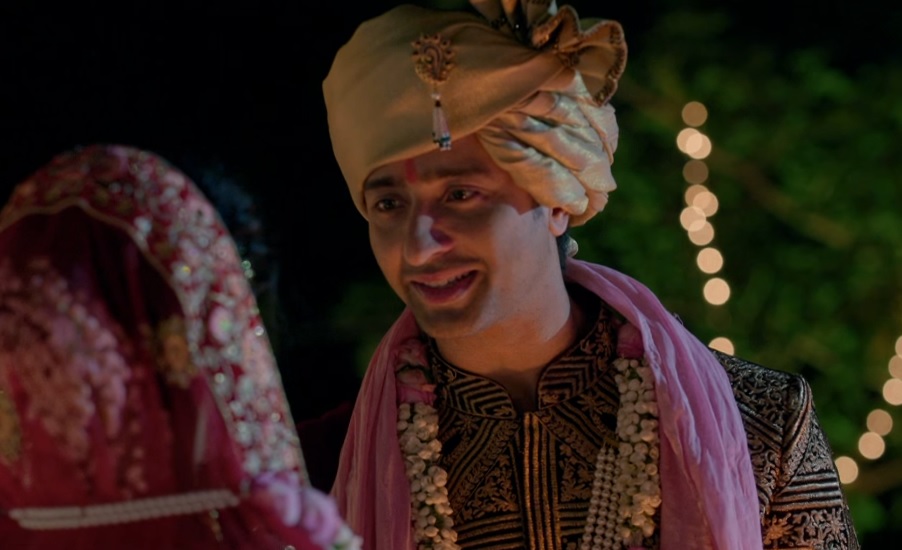 Abir: No more tears from now.
Mishti hugs him forgetting the situation. Preesha clears her throat. Abir and Mishti realise the situation and Abir picks Rithu in his arm.
Preesha gets Rudra's call. She accepts the video call and takes it near Mishbir
Rudra: Congratulations dude AM.
Ritik: Congratulations Mishti and Abir
Rudra:Sorry not making it up
Abir: No issues Rudra. Captain needs you. Even I should have been there
Ritik: Oh shut up. Happy married life
Ritik and Rudra disconnect the call
Rudra: Captain I have cracked the symbol
Ritik: Whats it?
Rudra: A snake…and the ohm symbol
Ritik: This refers to the Naag mandir right..maybe she was taken there by Varun
Rudra: Correct captain. Let's go there
Ritik: Wait..its been almost a year now..if he had changed the place?
Rudra: Nothing wrong to check there
Rudra and Ritik rush there and find an isolated place behind the naag mandir. But no one is there
Ritik: I told na
Rudra finds an sd card near a chair
Rudra: But our arrival is not a waste captain. See what I found. I guess they have left just now
Meanwhile
Shivanya is tied inside a dark room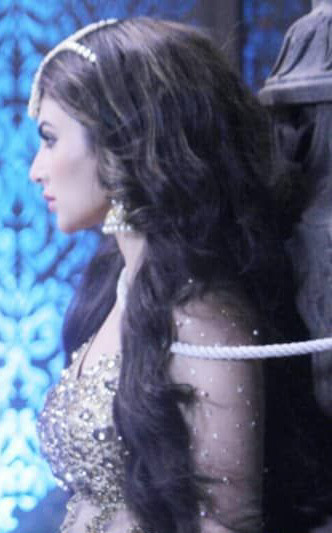 Varun comes there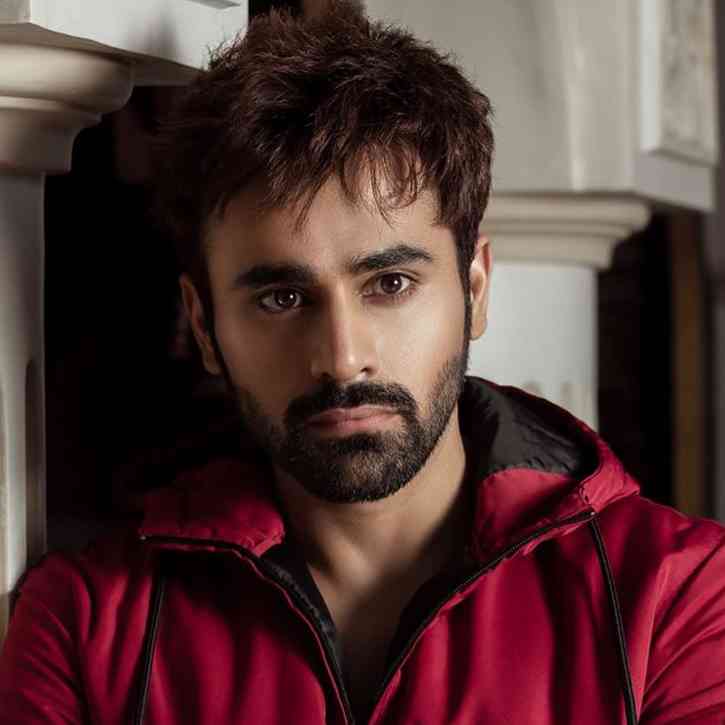 Varun: Thank God Abhay informed me that Rudra and Ritik guessed the place and are coming here
Shivanya: How long will you take revenge for the death of Kajal
Varun: Till you and Ritik die!!!!!
PRECAP : MISHTI AND ABIR SPEND QUALITY TIME. RITIK FINDS AN UNCONSCIOUS SHIVANYA
Facebook Comments