Hello friends here is the next episode.
Mishti reaches Rithu's school. At the front desk
Lady: Mam can we know the name of Rithu Arora's father
Mishti: No need of it..just my name is enough
Voice: Why not add my name
Mishti turns to see a guy standing behind her
Mishti: Kaushik…what are you doing here
Kaushik: I have come here to ask a question to you
Mishti: Whats it now
Kaushik: Will you marry me
Mishti: My answer has been and always will be no
Kaushik: But why Mishti..I love you
Mishti: I don't..both I and Rithu belong to someone else..we are his…
Kaushik: Atleast tell his name and show your wedding proof then I'll leave..see I will bring up Rithu like my own daughter
Mishti: Shut up..Kaushik you know nothing..
Mishti drags Rithu and comes to the class for the meeting.
After sometime Mishti and Rithu are going back home with Rudra Preesha and Saraansh.
Flashback rolls
After few more meetings Abir eventually manages to woo Mishti. She is in love with him. Both Mishti and Abir are sitting with their friends in a garden
Rahul: Waise this government is doing all crap
Abir: Why do you say so
Rahul: Then what else Abir
Mishti: When people are not good then how can we expect
Abir: Its better if ladies don't talk politics
Mishti: Why are you saying so
Abir: Your job is to better encourage men to do the best..Practice medicine tend to people
Mishti ( In a raised voice): Abir mind what you say
Abir also raises his voice: Mishti don't raise your voice to me..(he raises his hand to slap her but..)
Mishti gets angry and leaves from there
Abir runs behind her but she leaves from there in her car.
Abir takes his jeep and goes to her home.
Mishti is standing in her balcony while Abir is standing downstairs
Abir: Mishti..I'm sorry for that..I…I should not have raised my hand..sorry ….without you I can't stay ..
please forgive me
It starts to rain. Abir is still standing there getting drenched and cold..Mishti goes inside and comes out after sometime to see Abir standing there still.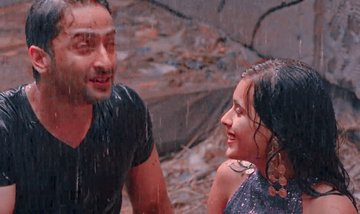 She runs down to him and throws herself on him.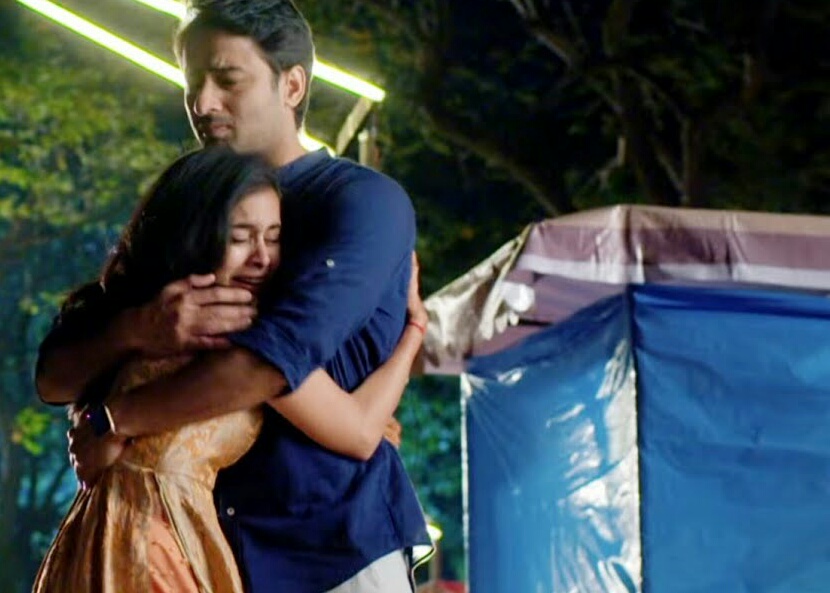 Mishti: Why are you like this..huh..why
Abir: I don't know but..I know one thing..it's only you who can change me.
Mishti kisses him and the rain stops.

Abir takes her in his jeep to the quarters
His friends are standing out
Abir: Someone told that that's all she is gone forever..see she is back with me…she is my girl…mind it
Abir takes her inside.
Mishti comes to reality as they reach home.
Mishti gets down and goes inside without saying anything
Preesha: Rudra..Kaushik was there at the school
Rudra: No point Preesha Mishti still loves Abir and is..
Preesha: Then it's us who must take efforts to bring him with her
Rudra : You know what happened right
Preesha: Maybe these years of jail life had changed him..maybe ..anything we can't let Mishti alone forever right
Rudra hugs her comfortingly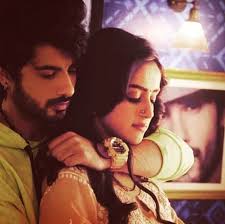 Rudra: I'll contact Rahul and try to talk to Abir..you don't worry
PRECAP: ABIR MEETS MISHTI.
HEY GUYS PLEASE DO TELL YOUR VIEWS ON THIS EPISODE IN THE COMMENTS BELOW.
Facebook Comments