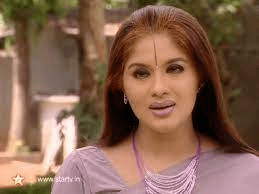 MUMBAI: Indian television programmes are the major sources of entertainment for most of the Indian households.
Owing to the fact that their plots uphold the theme of righteousness over anything else as the show's driving factor, this factor enhances the norm cultures that are followed by the majority of the Indian families. Due to the match of ideas, national viewers prefer more of such shows. But hey, the fun does not lie there, but rather, in the complications that are stirred into the simple plot by introducing the vamp characters.
Before heading to that part, we must acknowledge the fact that Hindi shows have succeeded in retaining their popularity till date only by introducing modern concepts and lifestyle with a progressive approach as it's driving factor in the storyline and also, by showcasing the eradication of old school and illogical stereotypes and the performance of related rituals.
With that being said, one thing still remains constant in many shows even today, the dominance of the vamp mother-in-law, who controls household functions and tries protecting her son (is majority cases) from self-claimed evil intrutions (by indicating towards her daughter-in-law). They are the characters who elevate the drama-quotient of their shows by adding more unprecedented
Facebook Comments