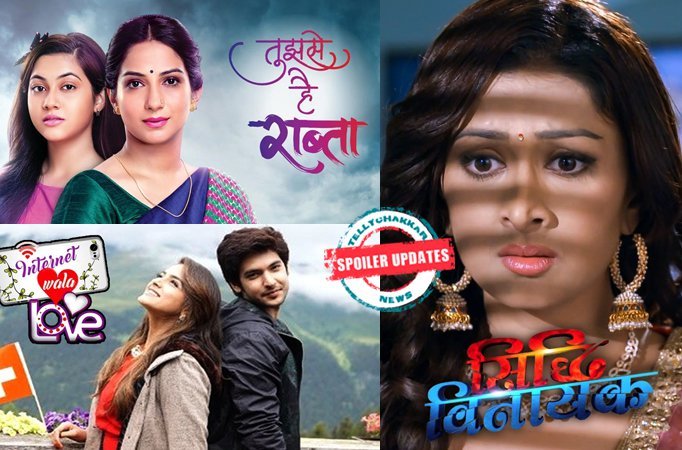 News
MUMBAI: Here are a few spoiler updates from your favourite television shows.
Tujhse Hai Raabta: Malhar's realization
Malhar believes Kalyani is responsible for his troubled married life. Thus, he married her in order to take revenge from her. He does realize that he is being rude to her.
Internet Wala Love: Aadhya's proposes to Jai
Aadhya has realized that she is in love with Jai. She confesses her love to him in the upcoming episodes.
Siddhivinayak: Siddhi's surprise
Shankar comes home to the food cooked by Urvashi. When he tastes it, he understands that the food isn't fit to be sent to the old-age home. He calls the authorities, apologizes for the delay, and tells them that he'll get the food delivered directly from the hotel. But to his surprise, he finds out from the authorities that the food was already delivered and was delicious. That food was cooked and sent by Siddhi.
Yeh Teri Galiyan: Puchki's stand
Puchki refuses to get married to Hridoy, as she has to accomplish the mission given to her by the boss, that is, to find evidence against the Mazumdars.
Perfect Pati: Vidhita returns to Rathore house
Vidhita leaves the house and reaches the station when she gets the news of Nivi and Ashwin's accident. She immediately rushes to the hospital. Vidhita returns to the Rathore house, this time with her own plan.
---
Credits : All the content and images copyrights are owned by - www.TellyChakkar.com