Hello Everyone!!!!
Scene 1
The episode starts with Preesha calling Rohit…
Rohit: Hello Preesha, good morning.
Preesha: Good morning bhai. Did you check the mail?
Rohit: Yes, I did. I will give that to the committee today. But you be careful.
Preesha: Don't worry about that bhai.
Rohit: Ok, what about Rudraksh? Is everything ok?
Preesha gets sad and looks at Rudy and hers wedding photo.
Preesha: Bhai, our divorce is at final stage. By next month, we will be divorced.
Rohit: Shall I talk with him once?
Preesha: No bhai, it's ok. Our relation got broken days before.
Rohit: Preesha…
Preesha: You leave about this. It's time for Sarnaash's school. I'll talk to you later.
She hangs up the call and goes to wake Sarnaash.
She finds him nowhere.
Preesha: Chikoo (Sarnaash's pet name), where are you? Don't make your mummy get tired at the morning itself. It's time beta. Come…
She sees Sarnaash sitting ready.
Preesha: When did you get ready?
Sarnaash: Papa made me ready.
Rudy: Yes, from next month, I have to do this for two days right. So, I'm practicing from now.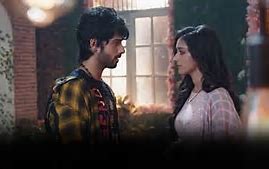 Preesha gets hurt.
Rudy: I will leave him at school.
He leaves. Preesha stands there with tears in her eyes.
Preesha goes to her room and sees the photos of her and Rudy.
She then sees a pregnancy kit which has two strikes and touches her belly.
Preesha: I lost both of you.
She cries holding the pictures and pregnancy kit.
Scene 2
Rohit gets ready. Veena helps him.
Veena: I'm tired of you Rohit. Please get marry soon. I can rest then.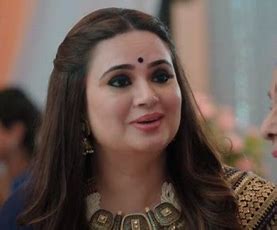 Rohit: Ma…
Veena: Ok fine. Come soon for breakfast.
She leaves.
Rohit suddenly get a strange feeling. Wind blows…. His heart starts to beat fast…He go near the window and sees Sonakshi flipping her hair and talking with someone.
Seeing her, his heart skips for a moment… He smiles….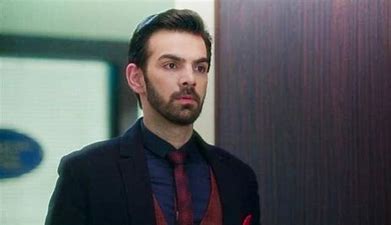 Sonakshi goes… He too goes to have breakfast. After sometime, calling bell strikes. Veena goes to check…She is surprised to see Sonakshi and Suman…
Veena: Sonakshi, you….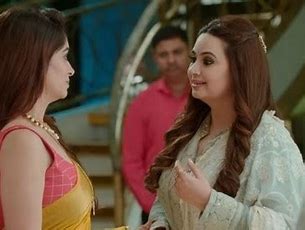 Sonakshi: Hi mam, we got your opposite flat. We just shifted now. We need to arrange all the things. As it is our first day, we need to boil milk. So, we came to get scissor. We couldn't find it.
Veena: No worries, I'll give you.
She gives her and Sukhmani comes.
Veena: This is my MIL Sukhmani. We both are ardent fans of you. Girls should be like you, strong and independent.
Sonakshi and Suman smiles.
Sonakshi seeks blessings from Sukhmani and Veena.
Rohit comes and stands still seeing Sonakshi. She sees him surprisingly.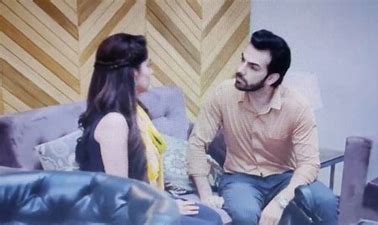 Sonakshi: I have seen you somewhere.
Rohit: Me??
Sonakshi: Yes, are you a doctor in Sippy hospitals?
Veena and Rohit gets sad.
Sonakshi sees their change in face.
Sonakshi: Did I ask anything wrong?
Veena: No beta, he is not just the doctor. He is the owner of the hospital.
Sonakshi: That means you are Naren uncle's son?
Rohit: Do you know my dad?
Suman gets emotional.
Suman: If your dad wasn't there, then Sonakshi would have become an orphan now. He treated and cured me when every doctor in this city lost hope.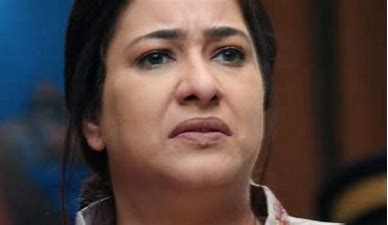 Sonakshi: We both owe him a lot.
Veena, Sukhmani and Rohit gets emotional.
Veena: He is no more Sonakshi.
Sonakshi: What???
Veena: Yes, he passed away two years ago. After that, his enemies cheated us and got our house and all other properties including hospital. The case is going on and Rohit now works in his own clinic.
Sonakshi: So sorry.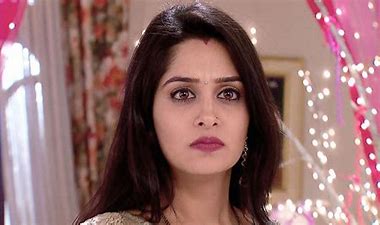 Rohit: It's ok. No issues. I'll take a leave now. It's late.
Rohit leaves.
Sukhmani: I'll to go for yoga and exercise. Deewan will be waiting.
She too leaves.
While leaving, Sonakshi sees Rohit and he too sees her.
They both smile!!!
Suman: Is there any yoga class?
Veena: It's not a class. My MIL, Deewan uncle and Baani aunty will do exercise and yoga by themselves. They three are thick friends.
Suman: Deewan, is he the president?
Veena: Yes.
Suman: It's nice to meet you people. Now, it's time. We'll go and boil milk.
Veena: Yeah, carry on. I'm the treasurer of this apartment. You can ask me anything whenever you want.
Suman: Sure.
Sonakshi and Suman leaves.
Scene 3
Preetha works in kitchen. Srishti comes and hugs her from behind.
Srishti: Good morning didi.
Preetha: Good morning. I have kept your milk. Go brush and come.
She goes.
Preetha cook food and packs her and Srishti's tiffin boxes.
Rakhi comes there and sees her working.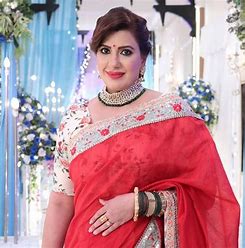 Rakhi: Preetha, here are some cheese balls for your breakfast.
Preetha: Aunty, why are you doing so much for us?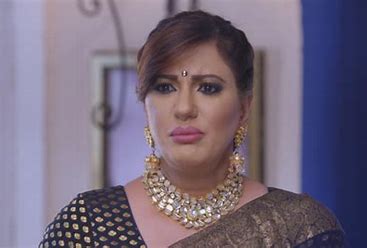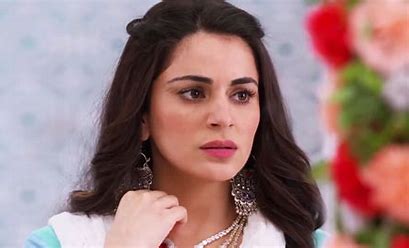 Srishti comes and hugs Rakhi…
Rakhi: Preetha and Srishti, we are family friends. I have always longed for a daughter. I treated you both as my own daughters. Now, you are going to become my daughter-in-law, how will I leave you both alone here.
Preetha hugs her and thanks her.
Karan, Rishabh and Sameer come there.
Karan: Will we also get some mom time?
Rakhi beats him.
Rakhi: Why you all come here?
Rishabh: That's because, Karan wants to have breakfast with his girlfriend.
Karan: Bhai….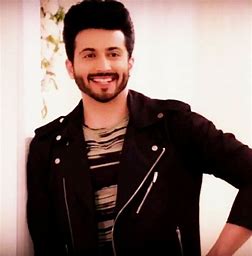 Preetha smiles in shy.
Rishabh: Preetha, I'm seeing your shy face for the first time…
Preetha: Rishabh….
All laughs.
Rakhi: Ok, sit here. I will bring breakfast and the plates.
All sit together.
Karan and Preetha sit together.
Karan: Today, you look extra beautiful.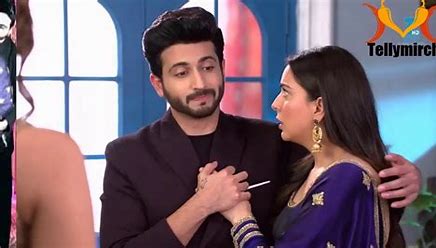 Preetha: Enough of your icing.
Karan: Ok fine. I will praise that new intern's beauty.
Preetha gets angry.
Preetha: I will kill you.
Karan: Instead of that, you could say I Love you.
Preetha: Karan…. Everyone are here.
Sameer: We didn't hear anything.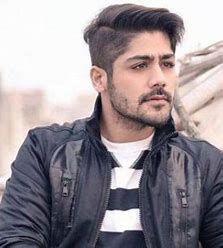 Srishti: Yes…
Karan beats Sameer.
All laughs and have a gala time.
Rakhi comes there with breakfast. She serves them.
All have their food.
Karan touches Preetha's legs. She asks him to be quiet. They both smile and eat.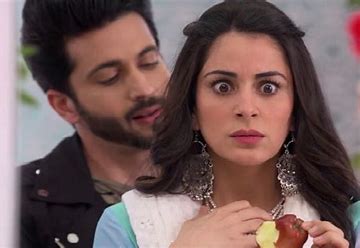 After sometime, Janaki comes calling Preetha…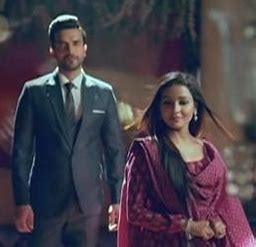 Janaki sees everyone especially Rishabh and gets shy. Rishabh sees her and thinks why does this girl bends her head whenever she sees him.
Preetha: Didi, come in.
Janaki: Karan and Preetha, today alone you both go to office.  I'll be coming late today.
Preetha: Sure didi, no problem.
Karan: Is there any other work didi?
Janaki: Yes Karan, Rithik have parents meeting today. Yamini ma went to office early morning. So, I need to go with him.
Sameer: Parents meeting at college?
Rithik enters…
Rithik: Yes bhai, regarding placements.
Sameer: Fine…
Janaki: Ok, it's late. We will leave now.
Janaki and Rithik leaves. Rishabh, Sameer, Karan and Peetha too leaves.
Scene 4
Avni comes calling Neela ma.
Neela: Come let's go.
Avni: Ma, you look so beautiful today.
Neela: Avni, from childhood, during all the parents meeting, I'm getting this compliment without fail.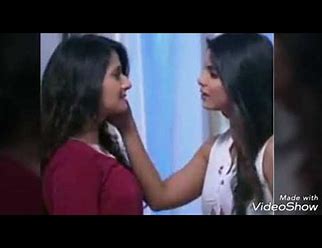 Avni smiles.
The car doesn't start.
Avni: Now, what to do ma?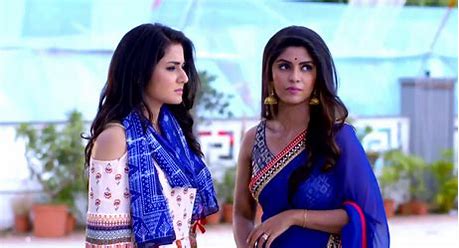 Janaki sees this.
Janaki: Neela ma what happened?
Neela: Janaki, car is not starting. Shall we come with you?
Janaki: Ma, you need not to get any permission. Come, let's go.
They leave!!!!
Shivanya stands near a class and looks for someone.
Neil comes there and pats on her shoulder.
Neil: Whom are you searching for?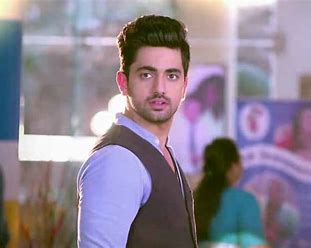 Shivanya: Sir, I was just looking….
Neil smiles.
Neil: He will come soon. But, for the first time, I see a girl who loves so deeply a boy.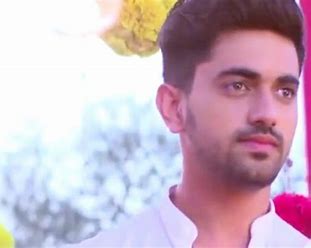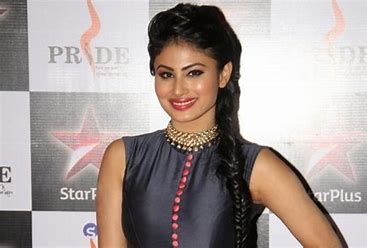 Shivanya blushes.
Shivanya: I'm going to propose him.
Neil: Really??? So good to see a girl proposing first.
Shivanya smiles.
Shivanya: When you are going to propose her?
Neil: I'm not going to tell her now. If I tell her, then it won't be work ethics.
Shivanya: So?????
Neil: I'm searching for a new job. If I get that, I will leave this job and then I will propose her.
Shivanya: But sir, your love is so crazy.
He smiles.
He sees Avni and Rithik coming.
Neil: Your man is coming.
Shivanya sees him and smiles. She adores him a lot.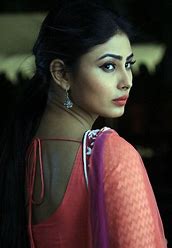 Rithik and Avni see Neil and introduces him to Janaki and Neela.
Shivanya goes that side and secretly sees him!!!!!
Neil too happily talks with Avni and Neela…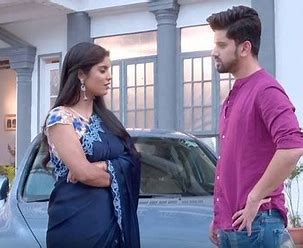 !!!!To be Continued!!!!
Facebook Comments