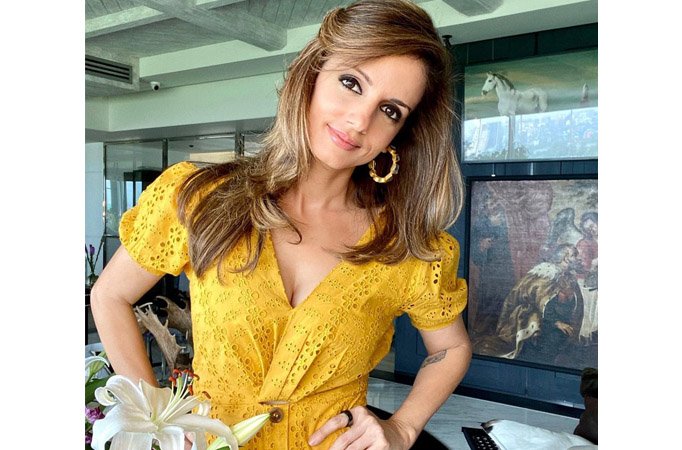 MUMBAI: Hrithik Roshan's ex-wife, designer Sussanne Khan made it to the headlines on Tuesday morning.
She was reportedly booked by the Mumbai Police for violating COVID-19 norms at a Mumbai nightclub. Reportedly, arrests were made during the raid.
Apart from Sussanne Khan, singer Guru Randhawa, and cricketer Suresh Raina were also booked amongst the 34 others present.
A while back, Guru Randhawa and Suresh Raina issued clarifications.
Now, Sussanne Khan has issued her 'humble' clarification. She made a post on Instagram, sharing her side of the story. Sussanne Khan shared two pictures of her long penned note, with the caption, "My Humble Clarification.".
As it was reported that Sussanne Khan was arrested by the officials, she clarified that no arrests were made. She also revealed that everyone was asked to wait till 6 am at the hotel.
Her clarification read, "Last night I was at a close friend's birthday dinner & a few of us extended to the 'Dragon Fly' club at JW Marriot, Sahar. At 2.30 am the authorities entered the club. Whilst the club management and the authorities were sorting things out, all the guests present were asked to wait for a period of three hours. We were
---
Credits : All the content and images copyrights are owned by - www.TellyChakkar.com