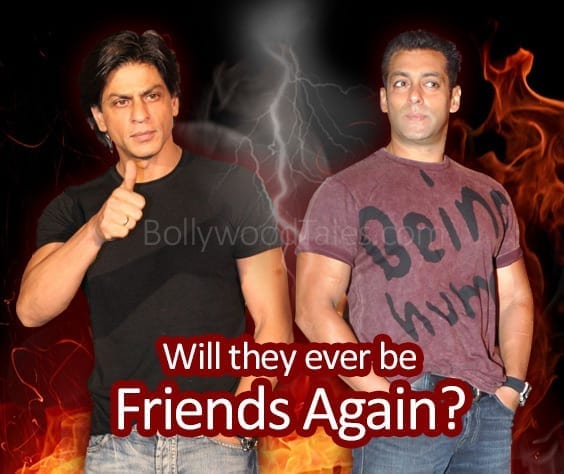 Father of superstar and legendary writer Salim Khan had once predicted that Shahrukh Khan and Salman Khan can never be friends again. He might have judged the rivalry, prejudice and personal egos between the two stars. His verdict seems to be coming true as time and again the two superstars are proving that they cannot stand each other. They are and will be thick rivals for sure.

Shahrukh is a brand ambassador of a leading watch company. In a recent promotional event of the same brand Shahrukh was at the stage sharing time with media. Film maker Kunal Kohli was also present at the event and SRK was involved in some light-hearted conversation with him.

It happened that SRK asked Kunal which movie he has recently watched. Kunal gave a deep thought and replied. 'Jai Ho'
Shahrukh instantly replied, 'There is no accounting for taste'.

Was that a sarcastic taunt at Salman's films or not is a question but audience took a hearty laugh at Shahrukh's spontaneity. SRK is known for his witty character and good sense of humour. He has hosted so many reality shows and award functions with his ability to hold the centre stage with quick witty remarks.

No matter how much the two big Khans in Bollywood show their camaraderie on stage in front of media, the fact is that they are the arch-rivals and are going to be the same for coming years for sure.

At the Iftaar party thrown by politician Baba Siddhiqui, SRK and Salman were seen hugging each other and their photos were much popular on social media. After this event Salman and SRK were seen addressing each other at couple of award functions as well. Everyone thought it's a beginning to the end of long standing rivalry between the two stars. However since SRK has once again poked fun at Salman it will be interesting how Salman reacts to his advances.
Facebook Comments