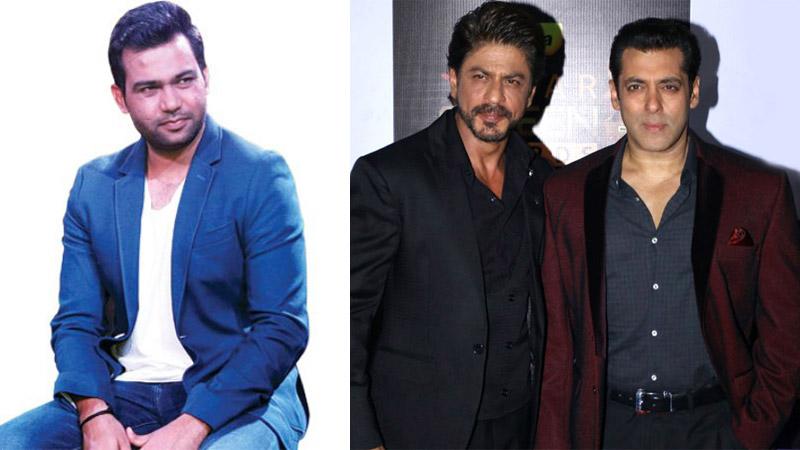 Ali Abbas Zafar is riding high on the success of his latest film, 'Tiger Zinda Hai'. He collaborated with megastar Salman Khan for two films and both the films emerged as blockbuster hits. The 37-year-old director has by far directed 4 movies and out of which, 3 of his films were action-drama. Now, Ali wishes to do a comedy film that too with the two biggest superstars of the generation, Shah Rukh Khan and Salman Khan. The filmmaker is yet to work with Shah Rukh Khan and in an interview with a leading daily, Ali proclaimed that he would love to direct a movie with the two Khans.
Ali said to the daily, "The only two superstars who I think can be bought for a film together are Salman and Shah Rukh. They have an easy understanding and chemistry. They are always in their element with each other. You need to hear them talk when they are sitting together."
Ali Abbas Zafar, Shah Rukh Khan and Salman Khan
On what genre the movie would be based on, Ali continued, "I would love to do a comedy with both of them. I definitely want to; I don't know if it will ever happen but one thing is for sure, both of them are extremely secure. Hence, it wouldn't be a problem to get them to do a film together. But the script has to be well-written."
Apart from cameos, it has been more than a decade that the two Khans have worked together in a full-fledged film, it will be interesting to watch if Ali manages to bring Shah Rukh and Salman together.
---